Located right on the edge of Millen, Georgia, our quiet park currently consists of 26 RV lots, available year-round for long-term residents. We can accommodate monthly, weekly, or nightly tenants. Most of our spots have shade, and additional parking for vehicles. We also have a storage lot for additional trailers, motorcycles, boats, etc.
​
Our visitors range from long-term residents on business for the Plant Vogtle project in Waynesboro, just down the street, to weekend travelers, or vacationers. We are located just a few miles each way from both Statesboro, and Waynesboro, Georgia, and a short drive from Augusta or Savannah as well.
​
Call us today if we can help answer any other questions, or fill out the info here and we'll get back to you asap ------------->>
​
706-871-6695
STAY
AT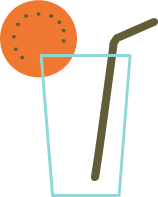 Close to town!

​Friendly Staff

​Large communal area - great place to meet new people

​Excellent location

​Great location

Restaurants & Grocery Close by

​Long Term Rentals

Abundant Wildlife & Peaceful Area

​FRIDAY​

37146497_1903653936362810_10808202178666
37146497_1903653936362810_10808202178666
Black History Month

Abraham Lincoln's Bday

2/14 Valentines' Day

2/17 President's Day

2/22 Washington's Birthday

2/29 Leap Year Day!